Things to Do in Al Ain
Located about a two-hour drive from both Dubai and Abu Dhabi, UNESCO-listed Al Ain ranks among the world's oldest continually inhabited settlements and one of the most worthwhile side trips in the United Arab Emirates. Nicknamed the 'Garden City' of the UAE, Al Ain is most famous for its date palm oasis, made possible by a 3,000-year-old irrigation system that continues to channel water through the plantations.
Outside of the oasis, Al Ain is home to a couple of excellent museums, archeological sites and old forts, including the Al Jahili Fort, built in 1891 to protect the city and its palm plantations. A drive to the top of Jebel Hafeet, the UAE's second highest peak, offers sweeping views of the city below. Just outside of Al Ain, the desert landscape dominates.
Read More
Show Less
---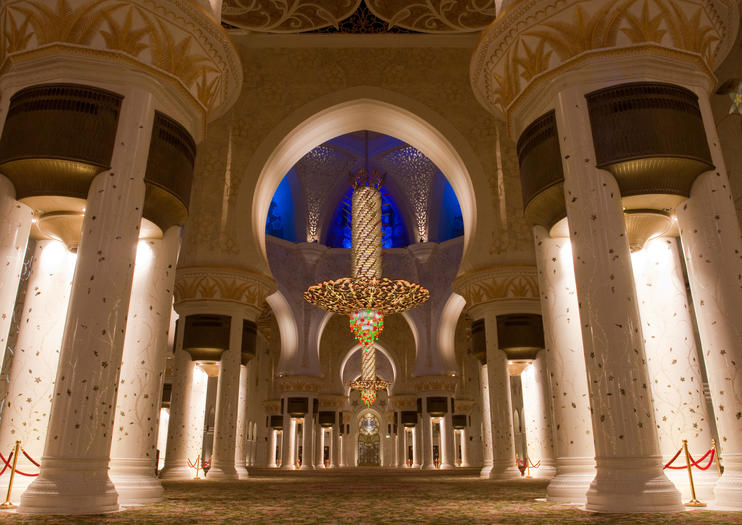 The Sheikh Zayed Palace Museum is based in the residence of the founder and first president of the UAE, Sheikh Zayed Bin Sultan Al Nahyan. The palace complex was built in 1910 on the western side of the mighty Al Ain Oasis and was home to Sheikh Zayed and his family from 1937 until 1966. It later became a museum in 1998.
The building is set around attractive courtyards and gardens where guests can wander around while learning about Sheikh Zayed and his life. Visitors have access to the meeting rooms, or majlis, where the president met with dignitaries and other visitors to the palace. There's also the chance to take a peek at the palace's sleeping quarters, including the canopied bed of the ruler's wife.
Read More
Show Less
---