Things to Do in Pahang
---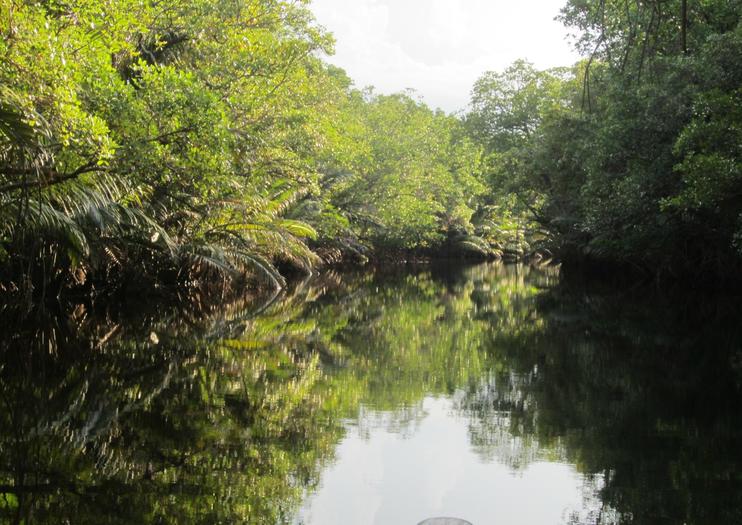 While Cherating is best known for its beaches, the ocean isn't the only body of water worth exploring. The Cherating River meanders through mangrove forests of the region, and cruising the river has become one of the area's most popular activities.
By day, river cruisers might spot monkeys, monitor lizards, snakes, otters, terrapins and a variety of tropical birds. By night the river looks completely different. On a nighttime river cruise, thousands of fireflies glow in the mangrove trees — a magical experience. It's also possible to experience the river by kayak or canoe, or by learning to crab fish in its clear waters.
Read More
Show Less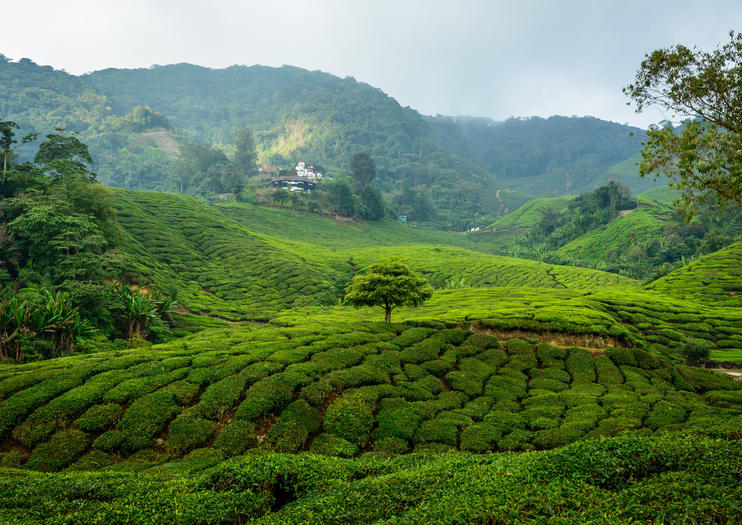 The Boh Tea Plantation is one of those must-visit places when in the Cameron Highlands. The largest manufacturer of tea in Malaysia, Boh Plantations have a tea shop, factory, and around 8000 acres of planted tea at this site, all set against a backdrop of rolling green hills.
The Boh Tea Plantation is not particularly easy to reach, with a narrow, seven-kilometer access road winding up the hill to the plantation. It's therefore recommended to visit as part of a larger tour so that transport is taken care of, allowing you to gaze out at the scenery along the way. A trip to the plantation can be combined with a visit to Tanah Rata Town, the Strawberry Farm, Brinchang Temple, and a number of local markets.
Read More
Show Less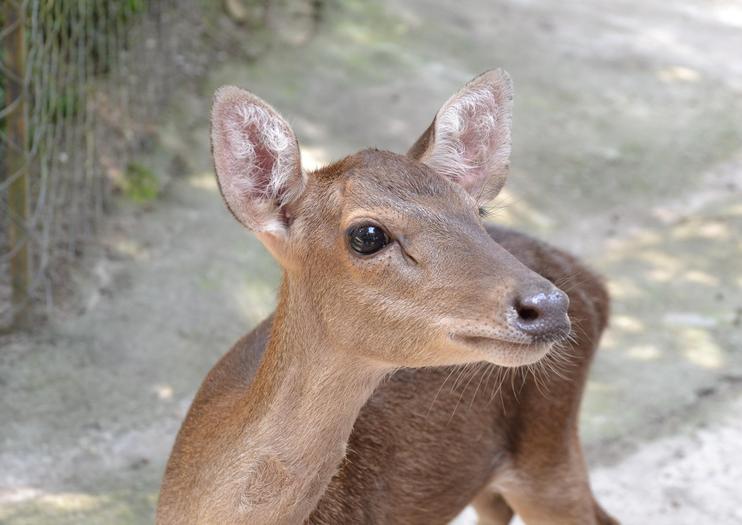 Encompassing a 10-acre (4-hectare) plot of forest in the Krau Forest Reserve of Pahang, Deerland Park is home to some 30 Indonesian deer (Cervus timorences), as well as a couple other species of deer, sun bears, monkeys, snakes, peacocks and ostriches. Set up like a petting zoo, the deer enjoy a large enclosure where visitors can interact with them at close range, feeding them and pet them. A wooden walkway leads up to an observation platform where visitors can watch the deer from above. For those interested in the natural flora of the region, Deerland Park leads medicinal herb treks into the jungle, where about 40 species of herbs grow. Other activities include blowpipe lessons, bird-watching seminars, cooking classes, fishing and night walking.
Read More
Show Less
---